Images of Southwest Africa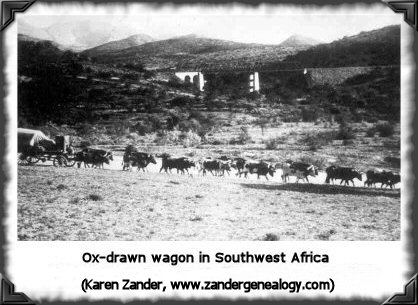 In the early 20th century, the ox drawn wagon was the only means of transportation from the ranch to town when it was time to buy supplies.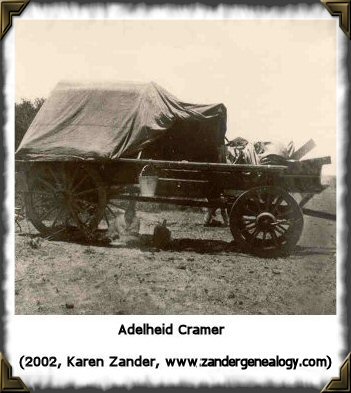 Adelheid Cramer takes a break in the only shade for miles around, that of the wagon.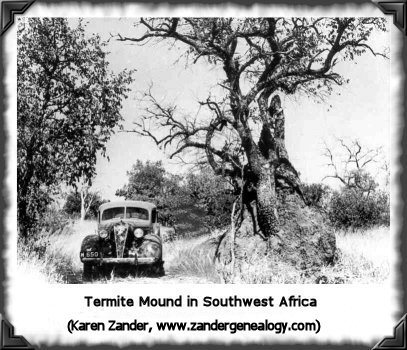 The family car is dwarfed by the termite mound at right.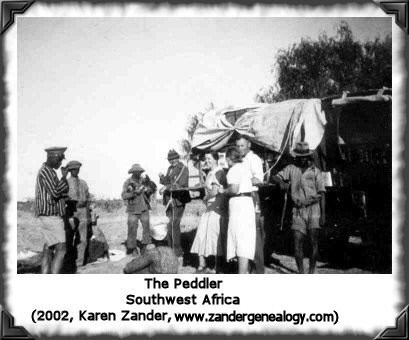 The arrival of the traveling peddler made for a great day. On a monthly schedule he supplied the ranchers and their employees with basic necessities.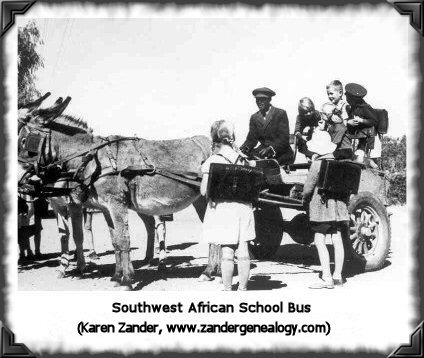 The Southwest African version of a school bus.