Erhard Zander
1887-1954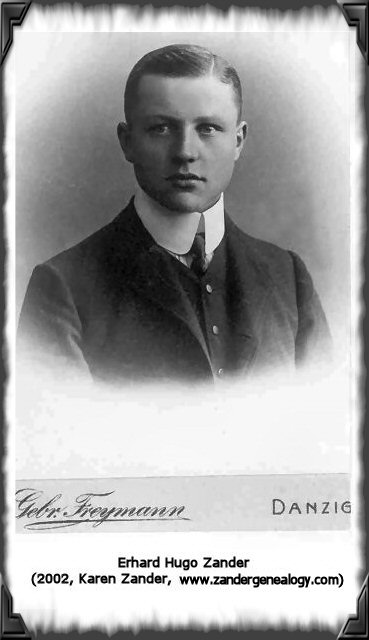 Photo taken at age 19.
At the age of 21 on 29 April 1908, Erhard Zander emigrated from Hamburg on the ship Feldmarschall of the German East Africa Line to Swakopmund, German Southwest Africa.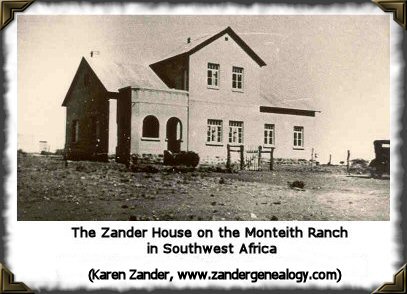 Erhard Zander built this house on his ranch Monteith in the German colony of Southwest Africa.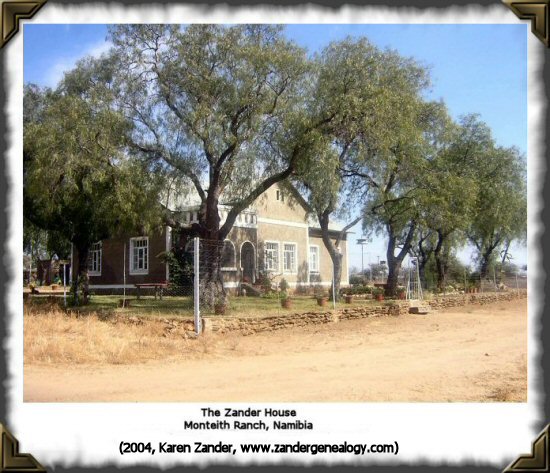 The same house in 2004 after remodeling and landscaping.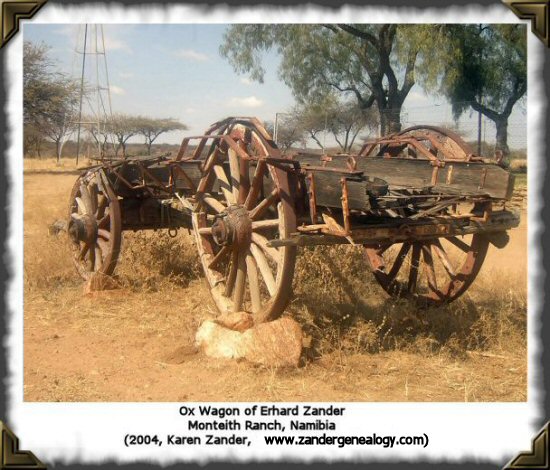 Ox-drawn wagen belonging to Erhard Zander